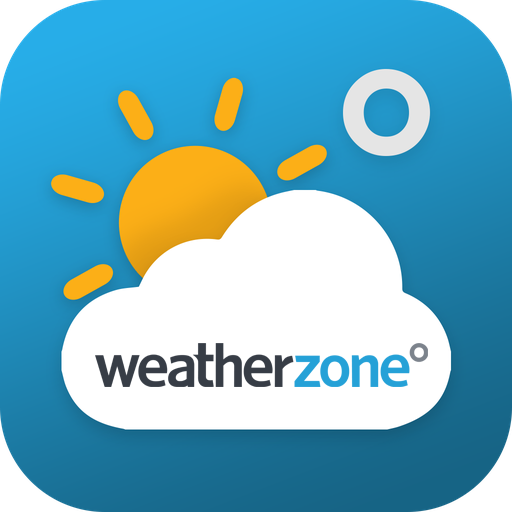 The Weatherzone app gives you access to current weather conditions, 10 day forecasts, 28 day rainfall, temperature & moon forecasts, rain & snow radar, wind streamline maps & more!
Weatherzone is an internationally award winning weather app as recognized by the World Meteorological Organization, winning 3 awards in 2020 for quality of data & reliability, weather warnings & user interface. Join over 1M+ people who rely on our accurate forecasts & features.
– Free Weather App Features –
Local Weather Conditions
◆ Weather observations – current conditions for your location including temperature, feels like, wind, gusts, rain, humidity, dew point & pressure.
◆ 10-day weather forecast – plan for today & the week ahead with our weather forecast including UV, sunrise & sunset times.
◆ Detailed hourly weather forecasts – showing real-time changes in temperature, rain, wind, humidity & more.
◆ Calendar forecasts for the next month – plan ahead for the next 28 days with rainfall, temperature & moon phase forecasts.
More weather app features
◆ Comprehensive rain and snow radar, high-resolution satellite imagery & lightning maps.
◆ Wind Streamlines – track wind direction across Australia with animated streamlines.
◆ Today, tomorrow, weekly forecast summary push notifications.
◆ Weather widgets – add native weather widgets to your phone's home screen.
◆ Moon Calendar – discover the current moon phase with moon rise & moon set times expected over the next 28 days.
– Paid Weatherzone AdFree Account –
◆ Enjoy our weather app without any ads.
– Paid Weatherzone Pro Account –
◆ No advertising.
◆ Wind gusts & cloud coverage by the hour.
◆ More Pro features to come soon.
*WMO weather app awards, 2020 for usefulness, reliability, quantity & quality of information in the private sector.
* Features may vary by country based on availability of data for that region.
– Contact Weatherzone –
Learn more about the app: weatherzone.app
FAQ & feedback/support: help.weatherzone.com.au
Terms of service: www.weatherzone.com.au/terms
Privacy policy: www.weatherzone.com.au/privacy
If you have any feedback, issues with the app/account or have any feature suggestions, please email us at help@weatherzone.com.au.
Minor bug fix release to address issues that some users are experiencing.