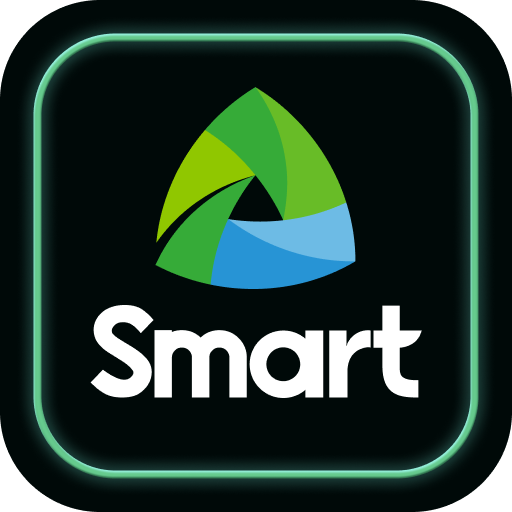 This is the Smart App, formerly Gigalife! Your gateway to live more today! Discover and enjoy your passions all in one tap!
The Smart App is now available for the following brands: Smart Prepaid, Smart Bro Prepaid, TNT, Smart Postpaid, Smart Bro Postpaid, Smart Signature and now for PLDT Prepaid Home WiFi.
Prepaid features on the Smart app:
– Top-up your account using your Debit/Credit Card or PayMaya powered by GigaPay!
– Discover and register new promos for more Video, more Stories, more Games!
– Monitor & check your Inbox to review your subscriptions, inclusions and your usage.
– Link and manage multiple accounts with ease! You can also unlink and delete accounts now.
Postpaid features on the Smart app:
– Easily review the billing history of your account.
– Conveniently pay your bill using Debit/Credit Card, PayMaya and even GigaPoints!
– Always be on top of your data usage with the real time data tracker.
– Link and manage multiple accounts with ease! You can also unlink and delete accounts now.
Earn MORE GigaPoints to redeem MORE on the Smart app!
– Easily monitor & earn GigaPoints points for transactions you do on the app! It's that simple!
– Redeem your points on the app. Keep an eye out for the exciting items you can redeem only on the GigaLife App!
Buying Load and Promos are now made easier with GigaPay:
– Link a PayMaya e-wallet or your credit/debit cards to activate GigaPay within the Smart app.
– GigaPay makes buying promos and topping up your load simpler and more convenient without having to leave the app, with a quick swipe-to-pay!
– Link up to 5 fund sources to GigaPay, and earn GigaPoints for the first 2!
– Monitor every GigaPay transaction you make directly on the Smart app.
The Smart app is FREE to use when you are on the Philippines' fastest LTE network. This is available for all Smart and TNT subscribers and you can delete any previous version of the TNT or MySmart App you may have installed in the past.
In 2023, The Smart App Team continues to keep on improving Smart. A lot of awesome features are coming your way as we continue to listen to your comments and suggestions.
Stay tuned for more updates!
Auto-Renew has been enhanced! You can now subscribe to Double Giga+ and Triple Data+ for both Stories and Video
Get ready for 11/11 and the upcoming Asia Artist Awards! Enjoy new offers, discounts and exciting rewards! Download the Smart App today!