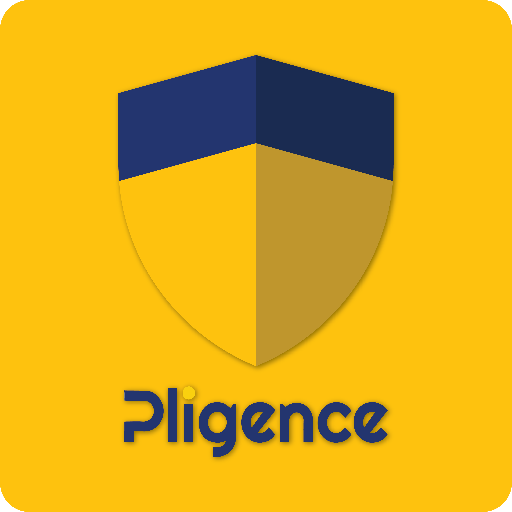 All-In-One Mobile Security & Privacy App by Pligence comes with Antivirus, Anti Malware, Adult Content Blocker, Anti Spyware, Mobile Firewall, Ad Tracker Blocker, Photo Vault & App Lock to ensure protection of Android devices.
Pligence Mobile Security App provides Privacy & Security protection to keep Mobile Phone User personal information Private, Safe and Secure. Mobile Security App & Privacy phone protection includes Antivirus Scan, Malware Scan, Adult content blocker, Ad Tracker blocker, Anti Spyware & Mobile Firewall to ensure Privacy and Online Security.
* Virus Scanner – Virus Scanner provides antivirus protection by performing quick and deep Android Antivirus & Anti Malware scan to detect and delete all files that contain Virus, Malware and Spyware. Continuous Antivirus for Android and Malware scan detects malicious files as they are downloaded.
* Malware Scan –Anti Malware Scan provides security app protection by analysing Mobile Application behaviour to identify suspicious and malicious Apps. Antivirus scan complements the Malware Scan by identifying stored files being used by Malware App.
* Kids Safe Browsing – Parental control and adult content blocker
* Anti Spyware – Anti spy provides privacy protection from Spywares from stealing personal and financial data and from listening in to the conversation by monitoring and blocking camera and microphone.
* Mobile Security – Built-in Phone Protection using Mobile Firewall to monitor and block Malicious, Ad Trackers, phishing and In secure mobile traffic.
* Safe Browsing · Safe Browsing provides online privacy protection and safe browsing experience when Mobile User visits dangerous phishing websites which may contain Virus, Malware, Adware and Spyware.
* Photo Vault – Photo Vault encrypts photos, videos, and files to secure mobile stored personal ID and business data.
* App Lock – App Lock stops People from opening your Mobile Apps when sharing phone with family, friends, and others
* Vulnerability and Security App Management – Identifies OS and Device vulnerabilities, in-secure configuration.
* Wi-Fi Phone Protection – Identify weak and dangerous Wi-Fi networks for Android Phone protection.
* Mobile Security App Threat Alerts & Fraud News – Provides latest security and privacy news and awareness campaign to identify online security Threats & Frauds
Pligence Privacy Defender, Antivirus & Mobile Security App DOES NOT KEEP ANY USER PERSONAL IDENTIFIABLE INFORMATION (PII) NOR DOES IT TRACK OR STORE THE LOCATION OF THE USER.
"This app uses the Accessibility Permission" The accessibility permission is required within the Web Guard feature for Safe Browsing experience as it captures the website URLs to provide privacy and Internet security by identifying malicious and fake sites.
This App uses VpnService of Android to implement Firewall, which is needed to identify malicious traffic.
Enhanced Anti-Virus, Malware and Security Protection
Enhanced Mobile Threat Protection
Multiple Bug Fixes