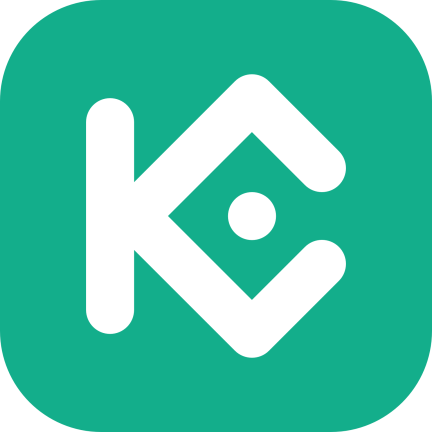 Welcome to KuCoin, the world's leading blockchain and crypto exchange, trusted by over 20 million members.
Simple and easy to start trade 700+ cryptocurrencies such as Bitcoin (BTC), Ethereum (ETH), KuCoin Token (KCS), new crypto and even meme coins here!
Join us and Earn more. Invite friends to trade on KuCoin to earn up to 20%!
KuCoin's Benefits
Easy and simple to trade crypto with credit cards.
Easily review the value of every investment in your wallet.
Low fees for buy/sell crypto assets.
Quality assets such as Bitcoin and ETH, DeFi and NFT.
Supports trading in over 50 fiat currencies.
The more you buy, the fewer fees you pay.
Various projects for wealth growth.
Get your first crypto asset in less than 1 minute. Easy and simple to buy tokens with your familiar payment methods, Bitcoin (BTC), Ethereum (ETH), Solana/SOL, Dogecoin (DOGE), Litecoin (LTC), TetherUSD (USDT), USDCoin (USDC), Binance Coin (BNB), Bitcoin Cash/BCH, and 700+ tokens. More cryptocurrencies and traditional currencies to be added soon.
Trade fast. Earn more.
– Fast Trade: Easy and simple to buy cryptocurrencies with your familiar payment methods.
– Spot Trading: Trade crypto with crypto and comprehensive tools.
– Margin Trading: Easily review the value of each cryptocurrency investment.
– Futures Trading: Buy long and sell short.
Various Earn Tools. Save time and energy! Never miss a chance.
– Trading Bot: Earn profits automatically. Quickly adjust your portfolio with Bitcoin or Altcoin.
– Convert: 0 fee for convert coins. Fast and easy.
Secure Trading.
– Store your assets safely, because security is our top priority
– Use the latest security features to protect your assets
– Protect and secure your account even more with 2FA
You can get to know us here.
Forbes, "Heavy hitter when it comes to the sheer amount of coins available, KuCoin provides access to a wide library of altcoins at low fees."
CoinMarketCap, "KuCoin is a top 5 spot exchange in terms of overall performance."
24/7 Customer Services: Fully support users to solve problems.
Website: www.kucoin.com
Telegram: t.me/Kucoin_Exchange
Help Center: www.kucoin.com/support
1.Fixed bug and enhanced the system.
2. Optimized the user experience.