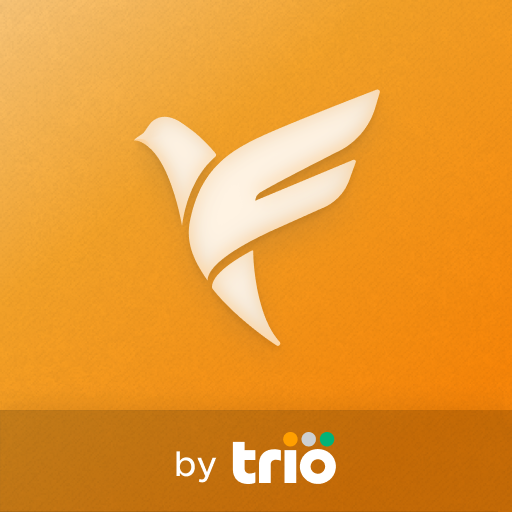 FamApp by Trio is for everyone – teens, students, GenZ, millennials, and anyone who wants to upgrade the way they pay. It gives you a Spending Account that comes with your own UPI and card to make lightning fast payments and earn massive rewards.
Your first and forever FamX Spending Account by Trio lets you save, spend, receive money, and grow your money – all with one account.
Make payments that are smooth, fast and secure
– Get your own personalised FamX card and UPI ID
– Instantly send and receive money from friends and family
– Scan QR codes and pay
– Make online and offline payments at your favourite stores
– Choose from unique QR code themes on the app
A card like no other – the FamX card
– Get your own numberless FamX card, which has its card details stored within the app
– Block, pause and change your card PIN anytime on the app
– Make the fastest payments with just a tap thanks to Tap and Pay
– Make ATM withdrawals any time with your card
Get rewarded on spending, investing AND playing!
– Pay your electricity bills and earn cashback and FamCoins
– Recharge your phone, with zero processing fees, and earn FamCoins
– Buy gift cards from brands like Amazon, Myntra, PVR, Flipkart, etc., and earn cashback
– Get Google Play Redeem Codes and earn cashback
– Earn FamCoins on all your card spends
– Grow your money by making your first investment in DigiGold, for as little as ₹10
– Win cash rewards and FamCoins by playing fun games on the app
– Use your FamCoins to redeem offers & discounts on the best brands, participate in exciting giveaways, unlock cash spinners, and more!
We take our safety seriously
– We've gathered the best engineers to detect frauds, prevent hacking, and keep your money safe
– Every transaction is protected with a device lock, such as fingerprint, face ID, pattern lock, or PIN
– Our numberless card ensures that important card details are stored safely within the FamApp
– You can block, pause or change the PIN of the card anytime, anywhere on the app
– Our customer support is available 24×7 to help out with any queries
The most convenient payments app for parents
– Now you can be on FamApp too! Send your child money whenever you want, from wherever you are, directly on the app or from any other account
– Set limits and control the expenses of your child by transferring the amount you wish into their FamX account
– Easily manage and track your child's finances by viewing their spending activity
– Watch your child become financially independent through practical experience as they save, spend, receive money, and grow their money on the app
– Experience unmatched security that follows all required guidelines, including a multi-step verification process while signing up on the app
FamApp by Trio is for everyone
Above the age of 10? Congratulations! Get downloading to start making payments and earn rewards.
We've changed things up.
New look. New vibe. New features.
Even a new FamX Spending Account.
Your first and forever account that lets you spend, save, invest, and earn.
It's like a sundae with all your favourite flavours.
And it comes with the sweetest cherry on top – FamX Ultra.
A membership that gets you special perks for a year.
At a price that's too good to be true.
But don't take our word for it.
Go check it out on the app.
That's FamApp now by the way. We don't go by FamPay anymore.