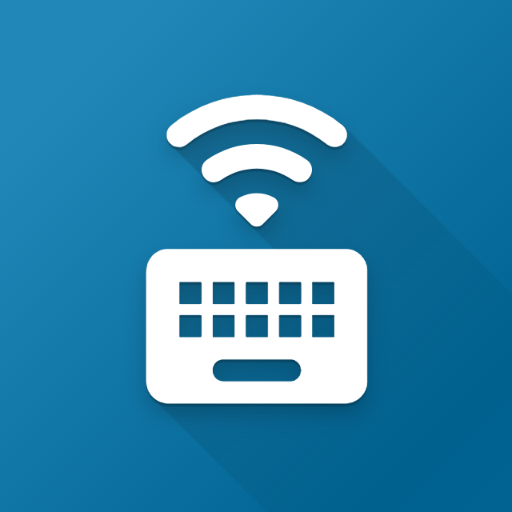 Turn your device into a serverless Bluetooth keyboard and mouse – no additional software needed!
Use your Android device as a remote keyboard and mouse for your smartphone, tablet, computer or Android TV.
Features include:
• Keyboard, mouse and touchpad with scrolling support
• PC keyboard feature to type comfortably and switch between 100+ different language layouts *
• Multimedia mode to control playback, volume and navigation on media players *
• Numpad layout to do calculations and send the results to your connected device *
• Presenter control mode to navigate through the slides of your presentation, while moving around freely and engaging your audience*
• Scanner mode to send QR and barcodes to your connected device *
• Creating your own custom layouts with specific controls for your favorite application or game
• Movement based air mouse to interact with your PC or laptop from a distance*
• Speech input with the possibility to send copied text to your connected device*
* Premium feature
Supported devices:
The receiving device must have Bluetooth. The following operating systems have been successfully tested:
Android and Android TV
Apple iOS and iPad OS
Windows 8.1 and higher
Chromebook Chrome OS
If you have issues or feature requests please visit the support forum on GitHub: github.com/AppGround-io/bluetooth-keyboard-and-mouse-support/discussions
The barcode and QR code scanner now automatically zooms in on distant codes. Additionally, issues where the OK button did not work in multimedia mode and the Backspace key did not work in some keyboard apps have been fixed.