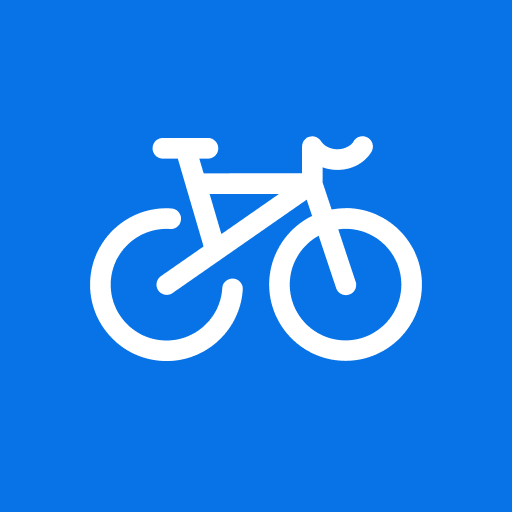 The best route planner for safe cycling. Discover new bike routes and navigate easily and safely to your destination with the best bike navigator. Whether you're on a city bike, e-bike or mountain bike, with Bikemap you'll always have a smooth ride through the city and countryside. With more than 11 million cycling routes worldwide, Bikemap offers something for all cyclists.
Download the Bikemap app and turn your smartphone into a cycling tracker, route planner and bike navigation! Now also available for WearOS.
Your Bike Route Planner
• Personalized route planner so you always reach your destination safely..
• Search for your location and filter by route length, bicycle type, terrain and altitude to find the perfect routes for you.
• You can also easily plan your next bicycle tour on your PC via bikemap.net and thanks to the synchronization with the app you have it directly available on your smartphone.
Your bike navigator – even without internet
• Always on the right route with the best bike navigator. On & offline navigation.
• Navigate worldwide – even without an internet connection. Simply download the map before your bicycle tour and navigate offline.
• Including an interactive map with important information about your route.
• Longer battery life in offline mode and avoid cellular holes and roaming charges.
Your bike route collection
• Find the most popular bike routes, bicycle paths and MTB trails near you and around the world.
• Discover millions of bike routes, bicycle tours and trails in countries like Canada, Mexico, Brasil, Chile, Ecuador, Peru and many more.
• Whether you're on a city bike, e-bike, road bike or mountain bike – you're guaranteed to find the right route for you in our large collection of routes.
• Share your most beautiful bike routes with the global Bikemap community. This makes cycling fun!
This bike map can do more
• Choose between different map types.
• Thousands of relevant map content for cyclists such as toilets, bike parking, restaurants and water points.
• Find important places (POIs) during your bike ride such as bike repair shops, bicycle parking, public bike pumps, e-bike charging stations and many more.
Your bike tracker & bike computer
• Record your routes with Bikemap and turn your smartphone or tablet into a bike computer.
• Try the new WearOS tile to quickly start recording a route.
• You always have an overview of your current statistics and navigation while cycling. Speed, distance, duration, altitude and your arrival time.
Now even more functions with Bikemap Premium
• Turn-by-turn navigation: Never miss a turn again with voice navigation for all routes. Particularly practical for city bikes.
• Route planner with offline maps: Download maps and routes for offline use.
• Bike type-optimized routing: Optimize the navigation for your city bike, e-bike, road bike or mountain bike. Navigate preferably on cycle paths.
• Special cycling maps: 3D, Night, OpenCycleMap, OpenStreetMap, Satellite, Atlas, Outdoors, Landscape.
• Individual bicycle tracker: Activate the statistics you want to have in view at all times.
• Route export: Download as many routes as you want as GPX or KML files.
• Detailed route preview: View your route in 3D at home – including elevation gradients.
• Premium Support: All inquiries are answered personally.
Test all Bikemap Premium benefits now for free! Your membership can be managed at any time in the Play Store settings.
Do you have any questions? Feel free to contact support@bikemap.net
Tracking your cycling with your WearOS is now possible with Bikemap. You can now monitor your fitness data directly from your wrist. Hands-free, no need to have additional devices or constantly check your phone. That easy. That convenient.
Like this update? Share the love and make sure to review the Bikemap app. Missing features? Simply get in touch with support@bikemap.net – we love hearing from you!
Happy Cycling! 💙